Heger Travel - Your Travel Professionals
Heger Travel Bureau has been exceeding the needs of Chicago area travelers for over 50 years.
Let us arrange everything for a weekend getaway, an all-inclusive Disney Vacation, or a world class multi-continent vacation that you'll never forget.
Heger Travel prides itself on exceptional customer satisfaction and will work to ensure that you are happy with all your travel arrangements.
Destinations
Are you looking for a unique destination? Check out the links below for ideas: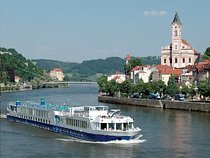 Enjoy the convenience of booking online 24 hours/day, 7 days a week.
Travel Previews

Harris Bank Palatine
50 North Brockway - Lower Level
Palatine IL 60067
RSVP (708) 863-3681
Click here for directions!
Mark your calendar:
Join us:
10am - Saturday Oct 14, 2017
Premier World Tours & America by Rail will join us for some new ideas in traveling. Very interesting programs to offer.
10am - Saturday Dec 2, 2017
Mayflower Tours will join us for a little Holiday fun and future offers on trips! In the market for a mystery?
Always refreshments and prizes!
Travel Club is free - bring a friend!
Join Heger Travel - Special offers at previews
RSVP: (708) 863-3681 - ask for Barbara
Are you looking to create a special trip? Visit our Destinations page for ideas and links to our favorite places, then call us at
708-863-3681 for details.
HEGER TRAVEL PRICE MATCHES - WE USE APPLE, FUNJET AND GOGO WORLDWIDE VACATIONS FOR MEXICO & CARIBBEAN!! CALL US OR EMAIL US FOR QUOTE!
---
UPCOMING TRIPS:
MOTORCOACH TOUR "SPOOKTACULAR" - Louisville 3-days. Home pickup - 10/23 - 10/25/17 Call soon!
CHRISTMAS AT THE GALT HOUSE AND OPRYLAND RESORT - 4 days 12/7 - 12/10 coach tour...free home pickup. Very Limited Space!! Call for flyer and special pricing!
JOIN BARBARA for "PARIS IN THE SPRING" - 4/30 - 5/10/18 - Burgundy & Provence River Cruise plus 2 nights in Paris on the Amadeus Provence. Cabins filling fast! Deposits being accepted now. DOWNLOAD THE FLYER/REGISTRATION FORM and join us!
Visit our Heger Happenings page for more trips and further information.
We are the Disney Experts - Call Heger Travel Bureau to arrange your next Magical Vacation for you and your family!
Hot Deals
Heger Travel works closely with Funjet Vacations and Apple Vacations to help you put together the perfect, all-inclusive vacation package.
Apple Vacations - World renowned for their all-inclusive packages
Funjet Vacations - Check out the daily specials and packages.
Don't forget to check out the specials, and enjoy the convenience of booking online 24 hours/day, 7 days a week.
Honeymoon Headquarters

Heger Travel Bureau specializes in creating the perfect Honeymoon getaway tailored specifically to your needs and desires.
Honeymoon Registry - designed with the future bride & groom in mind! Contact us for details.